We're Making Smooth Deals at Smoothdeals.com! ®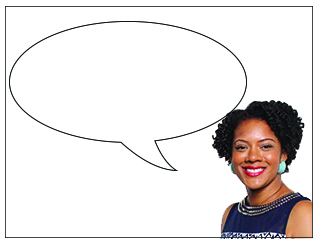 We wanted something simple and elegant with crisp clean lines! We got that
and more! Thanks Smoothdeals.com
We Do the busy Work, and You get The Savings!
Smoothdeals.com offers you custom business table covers, vinyl banners for every occasion in life. You can create your own sign and banner or have our design team do it all for you. All of our banners are completely customizable to your specifications. We offer superior quality vinyl banners at very competitive prices. We also offer awesome accessories to help make your signs and banners stand out from the crowd. Call us for your custom banner today.
Signs • Banners • Custom Table Covers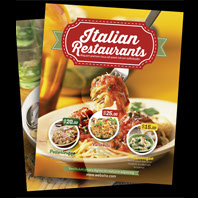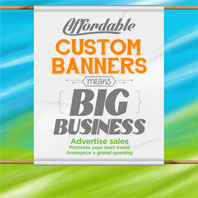 Flyers/Brochures
Showcase your products and services on our full color Flyers and Brochures, available in a variety of sizes with a wide range of folding options. They're a popular and effective way to attract attention and share detailed information in a highly presentable way.
Postcards
Use Postcards to reach new markets, maintain contact with customers, or thank and reward loyal customers.
Banners
Outdoor Banners can be used for billboards, building wraps, banners, trade show signage and more. Waterproof and durable use them outdoors and indoors.
Custom Boxes
Great for promotion, gift or retail product positioning, Custom Packaging is a flexible and affordable customization option available on your Paper Board Box orders.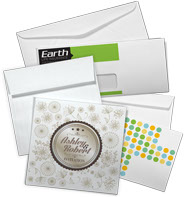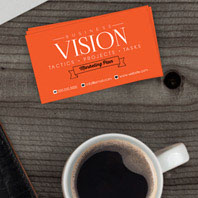 Envelopes
Sign, seal and deliver messages in our Premium Quality Envelopes! Available in three distinct styles with multiple stock and size options to suit virtually all of your customers' business needs.
Event Tickets
Out-stub the competition! Event Tickets are must-haves for anyone who puts on events of any kind, and with variable numbering as an option, it's easy to account for entrants, attendees, etc.
Counter Cards
Take a stand and place your marketing message at eye level with full color Counter Cards! With several sizes and two materials to choose from, Counter Cards fit a wide variety of applications.
Business Cards
Reach new markets, maintain contacts and more with custom premium business cards. Your customers are guaranteed to make an impact with some of the finest looking cards in the industry. All for a price that can't be beat.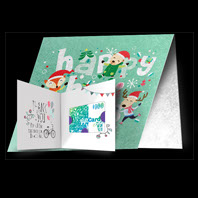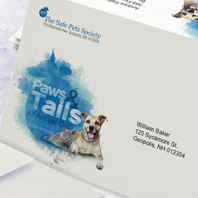 Custom Catalogs
Showcase your brand and more with custom Catalogs! Saddle Stitch Catalogs have a thick cover stock for enhanced quality and durability. Perfect Bound Catalogs are made with Perfect Binding for a polished and refined look.
Custom Greeting Cards
Get the word out with our Greeting Cards! They're a tangible way to create personalized messages that can be delivered to business acquaintances, valued customers, friends and more.
Roll Labels
Ideally suited for packaging and promotional needs, our Full Color Roll Labels stick well to a variety of different surfaces and pair perfectly with our paper board boxes.
Variable Data Printing (VDP) boosts open rates on your mailings and drives positive reactions. Now you can go door to door!